Corel
Product ID: 1791134 | Mfg Part #: CDGS2020MMLDPADS
Who's Eligible
(Details)
Student, Faculty, School, Organization, Staff
Retail

$

499.00
$

89.95
In Stock
---
CorelDRAW Graphics Suite 2020
Welcome to our fastest, smartest, and most connected graphics suite ever.
Create with passion. Design with purpose.Break down creative barriers with CorelDRAW® Graphics Suite 2020. Find all the professional vector illustration, layout, photo editing and typography tools you need to create and complete important design projects, from virtually any device.
A comprehensive suite of professional graphic design software
CorelDRAW 2020
Tackle any project with this powerful graphic design application for vector illustration, page layout and more.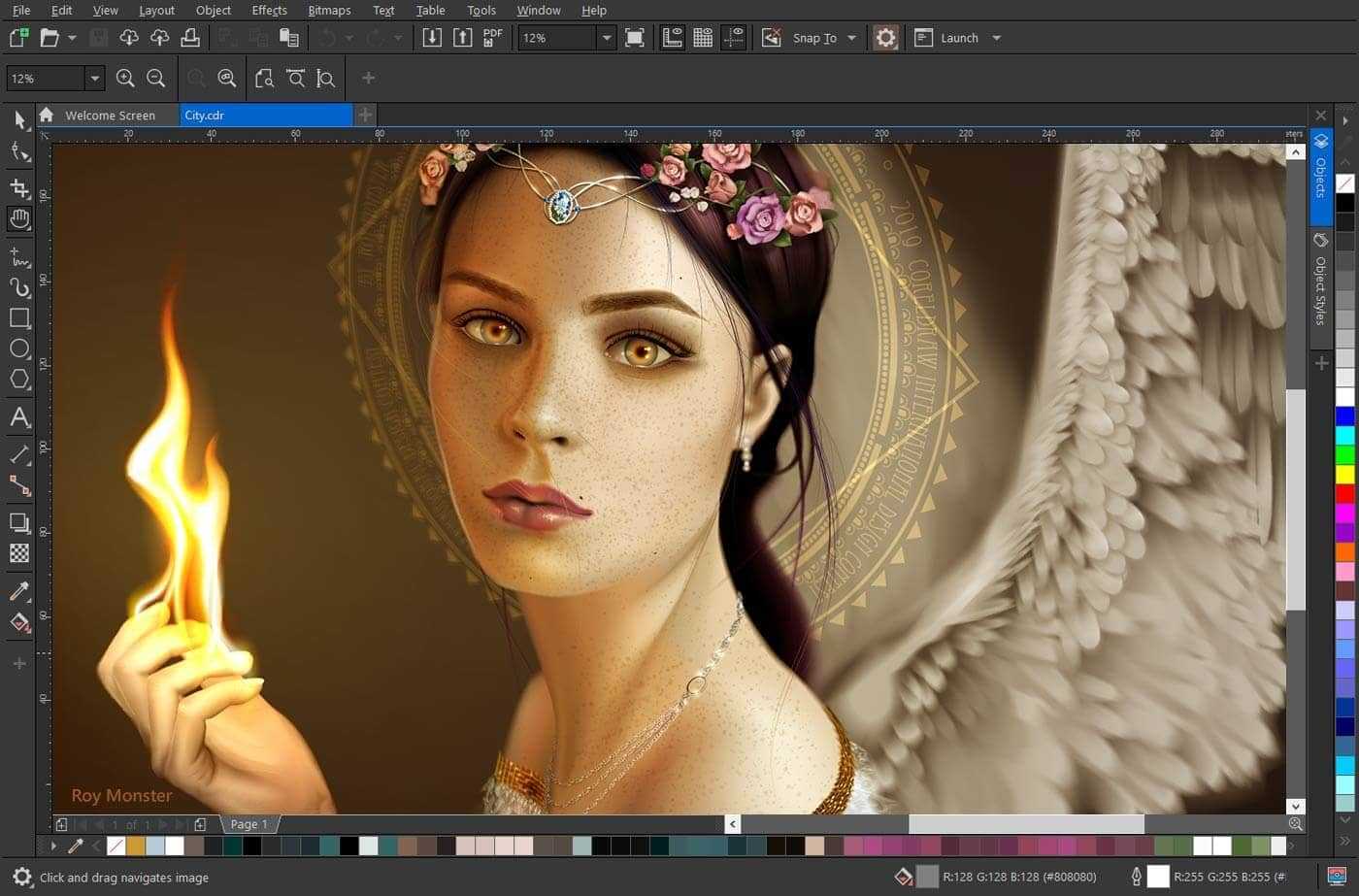 Corel PHOTO-PAINT 2020
Make the most of your photos with the powerful photo-editing capabilities of Corel PHOTO-PAINT™ 2020 and enjoy an integrated workflow with CorelDRAW.
CorelDRAW.app
Use CorelDRAW.app™ to gather feedback from a client, or to access your work remotely when you're not near your computer.
Corel Font Manager 2020
Organize and manage your font library with the simple, yet intuitive, Corel Font Manager™ 2020, and use your favorite fonts without needing to install them
CAPTURE 2020
Capture and save images of your computer screen, including the entire screen, individual windows, or menu lists, in one click with CAPTURE™ 2020
AfterShot 3 HDR
Make professional-grade corrections and enhancements to RAW or JPEG photos and create high dynamic range images with AfterShot™ 3 HDR. (Available in English, German and Japanese)
Main Applications
CorelDRAW® 2020 - Vector illustration and page layout
Corel PHOTO-PAINT™ 2020 - Image editing and pixel-based design program
Corel Font Manager™ 2020 - Font exploration and management tool
PowerTRACE™ - AI-powered bitmap-to-vector tracing (included as part of the CorelDRAW application)
CorelDRAW.app™ - Online vector illustration and graphic design via web browser
CAPTURE™ - Screen capture tool (only available in Windows version)
AfterShot™ 3 HDR - RAW photo editor
Content
7,000 clipart, digital images, and vehicle wrap templates
1,000 high-resolution digital photos
Over 1,000 TrueType and OpenType fonts
150 professionally designed templates
Over 600 fountain, vector and bitmap fills
Minimum system requirements
macOS Catalina (10.15), 10.14 or 10.13, with the latest revision
Multicore Intel processor with 64-bit support (4 logical cores or more)
OpenCL 1.2 capable video card (recommended)
4 GB RAM (8 GB RAM or more recommended)
4 GB hard disk space for application files (Solid-state drive recommended). Case-sensitive file systems are not supported
1280 x 800 screen resolution (1920 x 1080 recommended)
Mouse or tablet
Internet connection is required to install and authenticate CorelDRAW Graphics Suite and access some of the included software components, online features and content.
---